Hedonism II's Clothing Optional Beaches are Beautiful in Negril Jamaica
Nude Beaches and Clothing Optional Beaches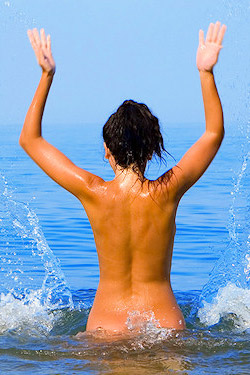 Hedonism II's beaches are as beautiful as a picture of a beach on a post card. The water is blue, calm and warm; it's not even too cold in the winter.
The beach at Hedo has 2 sides nude and clothing optional (better known as the prude side). On the clothing optional side many of the ladies still go topless, but most people have bottoms on. It is a little bit calmer on the clothing optional side as far as the partying scene, so it really depends on what you are looking for as to which side is more your style. Then there is the nude side which is located right by the nude pool. The party crowd in mainly on the nude side, with drink flowing everyone is having a great time as the day progresses. People do like to lounge around on rubber rafts in the water while sipping cocktails, or lay around on a lounge chair under a huge tree if you want shade, there are plenty of chairs if you want to sit in the sun as well. The beach area about 50 yards from the "nude party pool" area is a little more tamed down and people are mostly having conversations or reading books on the lounge chairs. There are plenty of shade trees, so you can go lay down at the beach when you want a quick cat nap, but don't want to go to your room.
Connected to the beach there is a really miniature rock island which kind of reminds you of small golf course green. Around the tiny island are beautiful fish which love to be fed bread, sometimes lobsters, starfish, and even little crabs hang out on the rocks. People just love going over to the island just to enjoy the sea creatures. Not only do sea creatures hang around these rocks, there is usually a native Jamaican sitting there waiting to sell you packs of cigarettes, cigars and even maybe a joint or two. People always question the quality of the marijuana the Jamaicans sell, "from what we hear" it's really good stuff. Just note that marijuana is illegal in Jamaica.
Sandals is the next beach over in the picture below. Many guests at Hedo walk over to the Sandals Resort for some family friendly photo opportunities. You may want to do this twice so you have a different swimsuit in some of the pictures. These photos can make a great back story of your vacation for those nosey types who want too much information about your trip.

"Early Morning Picture After the Beach Sand Was Groomed"
Site Sponsors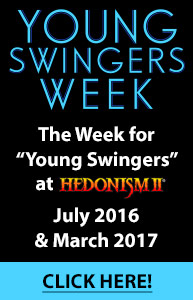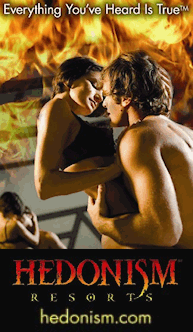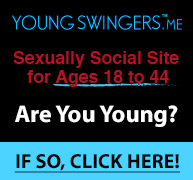 Contact Us for Site Sponsorship Information and Pricing