Group Events at Hedonism II in Negril Jamaica
hIf you're reading this, you're invited! So ditch the winter coats and throw off the chillin' …..drop your drawers and enjoy a tan all over during this great week for lovers. Special events and private parties are featured. The Bubbly Bares will...
---
Join your hosts Cindy, Linda & Terry and this open minded adult travel group. When the snow flies in February, we fly south to the hottest resort in Negril Jamaica….. So come in and and learn more about who we are.
---
Hedonism II is an all-inclusive clothing optional beach front resort. That means you get all of the food you can eat and all of the booze you can drink during your entire stay. During our "SEXY VALENTINES WEEK" feel free to leave all your inhibitions...
---
Join the "Nood Brood" for our annual February trip to Hedo II. Your hosts Dawn & Mike, along with co-hosts Jay & Steph, are experienced Hedonists who want to ensure you have an awesome vacation experience. We are open to all (couples, singles, nudists...
---
Take advantage of some amazing group rates for a spring trip to the wild side. As Featured on Wild on E and Playboy TV Hedonism II located on Negril's famous 7 mile beach regarded at the party capital of the world. Tom's Trips hosts parties at Hedonism...
---
Often copied but never duplicated! This is the signature event for Tom's Trips. We have been hosting the Ms No Swimsuit contest at Hedonism II for 16 years. When you book with Tom's Trips you have the exclusive opportunity to be a judge at this world...
---
Join the fun for March's kick off for spring break. Take advantage of some killer prices and a perfect time to get away from the winter snow and blues.
---

This is the week for "Young Swingers" at Hedonism II. Young swingers typically want to swing with people and couples that are in their own age bracket. That is what started Young Swingers Week. There are 51 other weeks you could visit Hedonism, but...
---
Hedonism II is one of the most sexually open minded resorts on the planet. For years this resort has catered to vacationers wanting to walk on the wild side and who want to take sensuality to the next level. With our Beach Bind Bondage Event we hope to...
---
Site Sponsors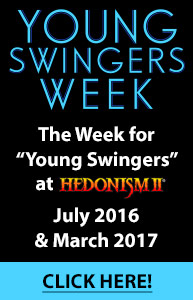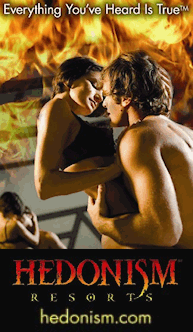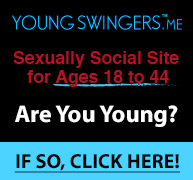 Contact Us for Site Sponsorship Information and Pricing