Hedo Planner for Trips to Hedonism 2 in Jamaica
Clothing Optional Resorts
Welcome to HedoPlanner.com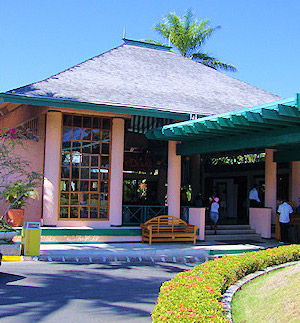 Here you will be able to view and meet with other people going to Hedonism II before you get there. If you've never been to the resort and have tried to find information on the internet as to how to plan your travel, what to wear, what to bring and the etiquette used by veteran vacationers of Hedo then look no further, the information provided comes from personal experience.
Have you been asked repeatedly by your friends, "Have you ever been to Hedo?" We'll if you are wondering why, it's because the resort is that great. You can go there to relax on the beautiful beach, party at the pool, simply get to know others from all over the world, and much more.
Groups and other types of event planners tend to occasionally book (or take over) the whole Hedonism resort but don't always completely sell out, this means you can still be sold a room during these unexpected events. Most groups are clothing optional and some groups are swingers. You may want to check with our group list your travel agent to find out if there are any "take overs". You may find yourself feeling out of place, or on the other hand it could be something right up your ally.
Find out what groups and people are traveling to Hedo 2 and when. Plus, what to expect and what to prepare for on your clothing optional vacations to Jamaica.
---

Find answers to common questions such as:
What do I wear to the theme nights?
Does everyone really get costumes and dress up?
What type of regular clothing should I bring?
What parts of the resort are clothing optional?
Is there a group going that has like minded interests?
Are there more swingers or are they mostly nudists?
What if we want to be nude, but can only get a room on the prude side?
Do I have a painted rock?
How are the drinks and the food?
Do I need to tip?
How is the bus ride from the airport?
Is marijuana illegal in Jamaica?
Who else is going the same dates I am?
These and many more Hedonism II questions are answered here.
---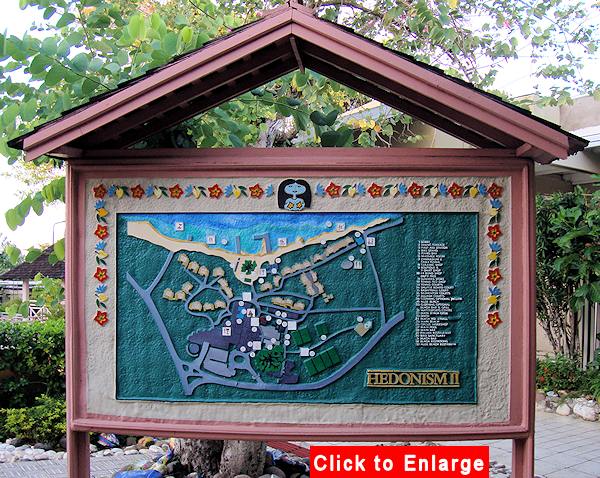 Site Sponsors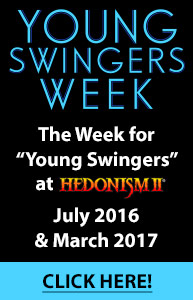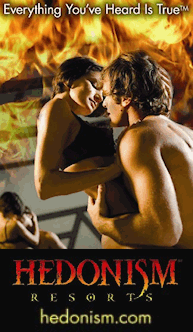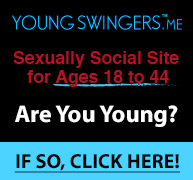 Contact Us for Site Sponsorship Information and Pricing